Today we see the release of the peaceful indie game, Feather on PlayStation 4 and Xbox One. Feather is already available on PC via Steam and also on the Nintendo Switch, existing players will see new features as part of the "explorers update" which includes new birds and online crossplay across all platform. Created by Samurai Punk, Melbourne based indie developers who have brought such games as Roombo: First Blood, Screencheat and The American Dream. Unlike previous Samurai Punk game, Feather is a lot more serene and ambient, as we explore a peaceful island with a bird's eye view.

Feather puts us into the life of a bird on a beautiful island with locations inspired by the real world including the Giants Causeway in Norther Ireland, that we can explore and glide around to at our own leisure. Whilst feather isn't the greatest graphically. It does offer up a lot of fun with its gameplay and with its premise. Personally, I have already spent a few hours soaring through the island, skinking rivers and oceans, flying through beautifully designed structures and coasting through the rich landscape filled with trees and mountains to ambient music and natural sounds.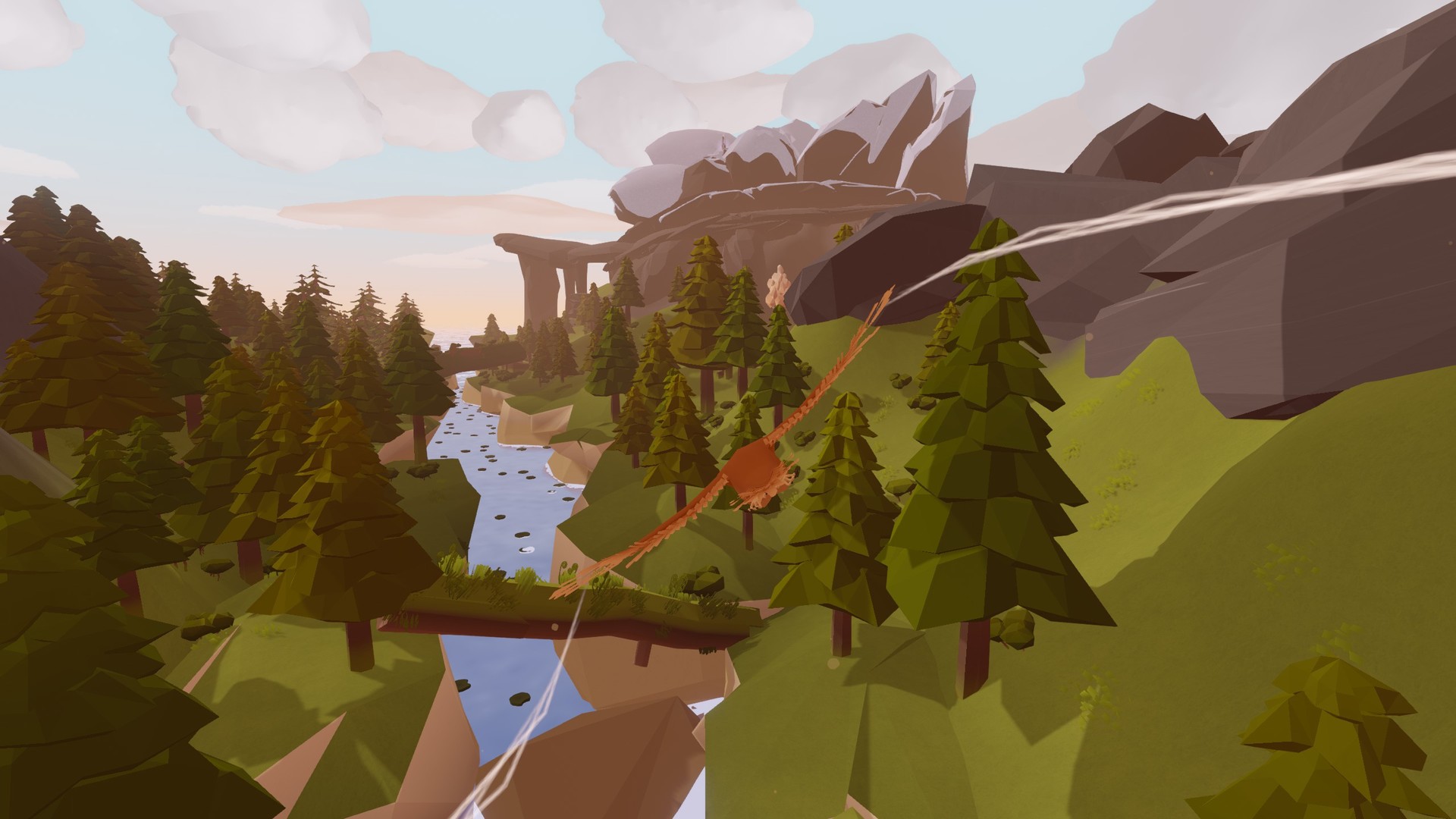 What I loved the most about Feather was its physics and how the world reacts with your bird, for example, how the water will splash around your bird's talons as it skims the surface. Along with its peaceful gameplay and smooth physics, Feather offers a beautifully serene soundtrack by Mitchell Pasmans.

To celebrate the launch of Feather on PlayStation 4 and Xbox One, along with the explorer update Samurai Punk have discounted Feather on all platforms. If you want to see more from us here at 3Bit for all the latest and greatest gaming news, reviews and original content, then be sure to follow us on our social media channels below.
Support 3-Bit - It takes 2 Minutes:
Its the people who support us who enable us to keep 3-Bit alive. If you've enjoyed the content from this article and want to see more, please support us by following us on social media. The banner here will allow you to get directly to our pages without closing this page! Thank you
​
- The 3-Bit Team